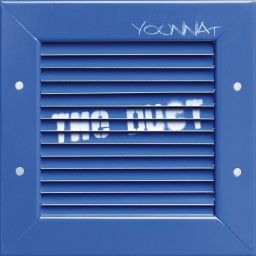 EP 'The Duct' of Ukranian electronic project Younnat (side project of Oleg Serdyuk, keyboardist of group Lyuk) is now released on Bumpfoot records (Japan).
Release link:
http://www.bumpfoot.net/foot035.html
Official website:
www.younnat.com
Bumpfoot review:
Younnat, the first artist from Ukraine gives us interesting tracks with wonderful sounds.
"The Duct" is the debut album, compilation of instrumental tracks in electronic eclecticism style. Sometimes romantic, sometimes sufficiently harsh. Net release contains 6 tracks. Full version of album consists of 14 compositions.
track list:
1. The Day After Tomorrow (4:37)
2. Cardiologists Decided To Not Go To Bed (4:23)
3. Doctor Verhovtsev's Dream (3:01)
4. Yesss! (5:38)
5. Kolyskova (3:31)
6. Jedi Arkadyi (1:59)