OUT NOW: Astrowind – Somewhere The Music Had Been Played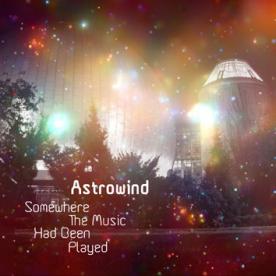 To speak with Spiritualized: "Ladies and Gentlemen, we are floating in space"
After two amazing releases ("The Night The Stars Flew"/Electrosound and "Into Vernadsky"/12rec), Astrowind come up with another great 7-track-EP.
Deeply influenced by german krautrock, "Somewhere The Music Had Been Played" puts you in a warm blanket and let you float in time and space. This deep harmonic athmosphere guides you through the complete release.
From the first track soft bubbling synth-patterns and soundscapes take you by the hand and let you forget time and space around you. And leave you after 35 minutes in a calm and peaceful condition.
By the way: The whole EP was recorded during a live improvisation on soviet-era analog synth and desktop FX. An exciting example of creating music together spontaniously.
Tracklist:
1. Somewhere The Music Had Been Played
2. Wind Playing Far
3. Straight Before The Rain
4. Alleys
5. In The Park
6. Rusty Radar Operator With Piano In His Head
7. Echopark
More Informations:
www.restingbell.net/releases/rb008-somewhere-the-music-had-been-played