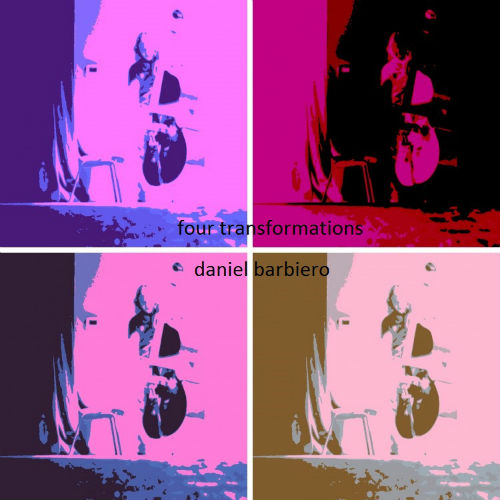 Four Transformations collects excerpts from four granular alterations of a single sound source. A solo double bass performance was run through four different configurations of the Granulab synthesizer program, with each configuration selected to exploit a given aspect of the original performance, such as its phrase structure, overtones, pitch relationships, etc.
Solo double bass recorded on 3 v 2013 in Silver Spring MD USA.
Granulation performed 10 v 2013.
Daniel Barbiero: double bass and granular synthesizer.
Album (EP): Four Transformations
Artist: Daniel Barbiero
Label: Vuzh
Catalog#: vuzh044
Genre: Electroacoustic
Style: Experimental
Released: August 2013
Download here: http://www.vuzhmusic.com/releases/transform.html
Label website: http://www.vuzhmusic.com/